Welcome to the Experts Page!
Day 1 with Trudy Griswold & Cecily Armstrong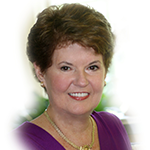 Trudy Griswold is a Spiritual life coach, teacher, intuitive, and author of the Angelspeake book series. She assists individuals in opening more fully to their highest and best spiritual potential. Guided by her spiritual support team, Trudy believes that everyone has a life purpose or special calling and it is her privilege to help individuals in realizing theirs. She teaches others how to access divine wisdom and love for their spiritual guidance that is needed in a life of service.
Trudy, with her late sister Barbara Mark,  has written four bestselling books on spirituality: Angelspeake: How to Talk with Your Angels, The Angelspeake Book of Prayer and Healing, The Angelspeake Storybook, and Heaven and Beyond. Her first Angelspeake book is currently in its 24th printing by Simon & Schuster. Her work has been featured on Good Morning America on CBS-TV, a three-year running PBS-TV national documentary of an Angelspeake workshop, and numerous other television, radio and printed media.
Trudy offers private consultations either in person or by way of telephone, conducts spiritual Mastermind Groups as well as various workshops, and angelic reading circles for groups throughout the U.S. Trudy lives in the west central coast area of Florida with her husband of 38 years and within a short distance of her young grandchildren.
The Angelspeake Storybook - Trudy Griswold & Barbara Mark, Authors
This exciting book will share personal accounts of individuals who followed the guidance from their Angels and watched their dreams came true!   Click here to access.
Listen to today's Audio Below
The Power of Your Angelic Connection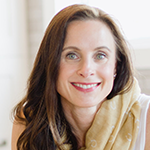 Cecily Armstrong is a sought after Energy Healer, who offers concrete, simple and useful information to support her clients in making intuitive changes in their nutrition and lifestyle that work for them, so that they can be their best selves and let go of 'dieting' and struggling with food forever. When a shift makes sense, it's easy to make. She has a podcast called Life With Heart, and places a high value on living life fully and joyfully.
Listen to today's Audio Below
3 Steps to Becoming an Intuitive Eater so that you Trust Yourself, Trust Food, and Trust the Process
Day 2 with Pam Oslie, Mark Borax &
Sharon Lynn Wyeth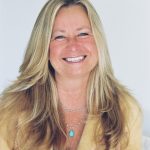 Pamala Oslie is an author, consultant, radio show host, professional psychic intuitive, and aura expert. Pamala has appeared on ABC, CBS, NBC, CNN, FOX, The Dr. Oz Show, The View, The Ricki Lake Show, Coast to Coast with George Noory, Hallmark's Home & Family, Gaiam TV with Lisa Garr, and many other television and radio shows. She has also been featured in many national magazines.
Pam has written four successful and popular books, Life Colors, Love Colors, Infinite You and Make Your Dreams Come True, and has a very extensive clientele, including many celebrities. Pam has spoken at the TEDx Talks, the International Forum on New Science, Fortune 500 companies, and many seminars for professionals in the psychology, education, health fields and more. She was awarded the Holistic Transformational Leader of the Year Award in 2014 by the Global Association of Holistic Psychotherapy and Coaching.
Pam is the Founder of www.AuraColors.com a site designed to help you create success, joy and fulfillment in EVERY area of your life. She also developed www.LoveColors.com, this site is designed to help you find love and friendships by matching you with people who have compatible aura colors.
How are your aura colors influencing YOU - your love life, money, health, happiness and more?  Take the quiz.  Click here to access!
Listen to today's Audio Below
Dancing in the Quantum Field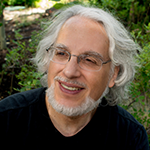 In 1987 Mark Borax created Soul Level Astrology ™ which uses the birth chart as a window to the soul. Since then he's helped thousands of people identify their soul purpose. A bestselling author, Mark founded the College of Visionaries & Wizards online programs, which teach people around the world how to read charts on a soul level.  Every three years he launches a new 3-year certification course, which is launching this September. Check soullevelastrology.com for details. For information on readings, check markborax.com, where you can sign up for his free monthly newsletter, The Cosmic Weather Report. To schedule a session, email Mark at  borax@gmail.com.
Discount $30 off my normal rate of $310 for an 80-minute session, making it $280 for anyone who mentions they learned of me from the Power of Inner Connection.  Email Mark at mborax@gmail.com.
Listen to today's Audio Below
Clearing Karma & Activating Your Optimal Destiny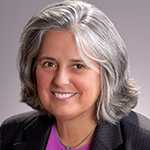 International name expert Sharón Lynn Wyeth is the Founder and Creator of Neimology® Science, the study of the placement of the letters in a name, after 15 years of research followed by 3 years of testing in over 70 countries. She has evaluated thousands of names since 1995. Her bestselling book, Know the Name; Know the Person is the first in the sequence, followed by Know the Name; Know the Spirit and Know the Name; Know How to Connect. You may have seen her on Good Day LA, New York City's Fox News, Good Morning Arizona, and in various other cities on NBC, CBS, & ABC or have heard her interviewed on any one of hundreds of radio shows. Today she is hired by Human Resource Departments in choosing appropriate candidates to interview, lawyers in how to present cases to judges, and individuals who wish to know themselves better and maximize their ability to connect with others. She also assists nationally and internationally in naming new businesses, new products, and when people wish to change their names.
Listen to today's Audio Below
How Does Your Name Impact You?
Day 3 with Tamaey Gottuso & Susan Ortolano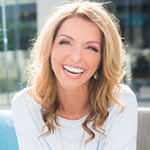 Tamaey Gottuso, PhD has been a compassionate, multi-disciplinary mentor for over 25 years, helping individuals uncover their soul's deepest passion and purpose. She uniquely works with each of her clients to gain clarity for their lives while expanding their innate talents and abilities–creatively, intuitively and spiritually.
A sought-after Metaphysician, Transformational Leader, Dream Life Accelerator, Conscious Channel & Manifesting Catalyst, her greatest passion is to assist people with what she calls their "soul acceleration," so they can powerfully and purposefully synergize their strengths and talents to manifest their dreams. As a seasoned yoga, fitness and wellness consultant with 9 certifications her credit, Dr. Gottuso draws from her unique skill set as a motivational coach, to stir the "inner athlete" from within those she works with, to rise to their highest potential.
With two degrees in Management and Administration; a Bachelor's degree in Divinity; a Master's degree in Spiritual Counseling and a PhD in Metaphysics, Dr. Gottuso also offers her clients a unique understanding of the business world. Over the decades she has been retained for her expertise in the fields of marketing and events management, travel and hospitality, management of investment portfolios and administrative management. Her keen skill set and intuitive ability to understand the challenge of managing a professional career while answering to the call of the soul brings her distinct recognition.
Most importantly, Tamaey considers herself a humble vessel for the Divine. A dedicated yogi, vegetarian, animal activist and nature lover, she believes that living and leading by example is her greatest strength. This gives her a unique ability to inspire and mentor others who are seeking to do the same, using a grounded, relatable approach.
Listen to today's Audio Below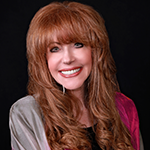 Susan Ortolano is a Psychic Empath, a Medical Intuitive, Spiritual Life & Psychic Development Coach, who, in addition to doing psychic & medical intuitive readings, for the past 30 years, specializes in coaching and teaching empathic women to awaken, develop, and expand their own sacred gifts, align their empathic energy to become the Lightworker they are meant to be, align with their soul's calling, as well as rise & thrive as an Empath in every area of life. Susan believes that through professional coaching and development of these psychic & empath gifts, women can learn how to transform themselves into powerful Lightworkers, uplift the consciousness of the planet, while deepening their own connection to the Universe, as well as balancing their empathic energy with their human experience. Susan's transformational signature coaching programs in Psychic Development & Empath Empowerment open women up to possibilities they had either been hiding from, dreamed of but didn't dare to imagine, or didn't realize were even an option. Susan is a stand for empathic, spiritual women embrace their soul's calling so as a tribe we can impact the frequency of all people and raise the vibration in our collective consciousness.
The Psychic Spectrum Free Training Series-Where are you on the psychic spectrum? Discover where you are to begin to understand how to open your psychic gifts.  Click here to access your gift.
Listen to today's Audio Below
Accessing the Psychic Goddess Within
Day 4 with Katana Abbott, Jennifer Bonetto
& Ed Langan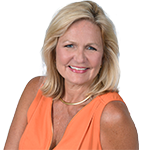 Retirement Coach and CERTIFIED FINANCIAL PLANNER™, Katana Abbott has inspired thousands of women over the last 30 years to take charge of their lives and finances by preparing for expected and unexpected life events. Katana teaches women how to create wealth and make smart money choices so they can live joyful and meaningful lives. Rising from adversity, Katana was able to create a million-dollar business that allowed her to retire when she was forty-eight year old, so she could create a nonprofit where she hosts Smart Women Talk Radio and the Smart Women's Academy. She is an author and inspirational speaker and founder of The Designated Caregiver Program®. To join her free community and download her ebook, The 5 Biggest Money Mistakes Women Make and How to Fix Them, visit her at KatanaAbbott.com.
The Five Biggest Money Mistakes Women Make ebook and Smart Women Academy - Unlock Your Financial Power.  Click here to get it!
Listen to today's Audio Below
Unleash Your Financial Power: The Key to Health, Wealth, and Happiness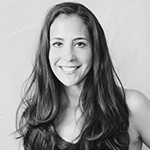 Jennifer Bonetto, Feng Shui Master, MBA, Speaker, Teacher, and Author Jennifer Bonetto is known as 'The Hollywood Feng Shui Master'. Since 2008, she has been the soul behind her business, Real Feng Shui SOULutions. Jennifer is a certified Master Practitioner, Certified Master Instructor, and a fellow for the American College of Classical Feng Shui. Currently, she is part of the 400-year old Wu Chang Pai mastery lineage of Grandmaster Yap Cheng Hai, of Kuala Lumpur, Malaysia, through her teacher, American Feng Shui Master, Denise Liotta-Dennis. Jennifer has been featured on HGTV's Season 3, Selling LA, for her Feng Shui expertise. She's the Feng Shui expert for the Aljazeera documentary, China's Home Invasion. She was on Jenny McCarthy's Sirius XM radio show on channel 109, and has been featured on Erin Martin's Pink Shade podcast, both as a Feng Shui guest. Her background includes employment with several Fortune 500 corporations. Ms. Bonetto received an MBA from Chapman University in Orange, CA. Her business acumen and experience has helped executives and individuals achieve their goals with money, relationships and health. Jennifer has taught and lectured extensively for special interest and event groups, the Chamber of Commerce and prestigious venues such as UC Riverside, Orange Coast College, Laguna Design Center, The Art Institute of California, OWN (Oprah Winfrey Network) Studios-Los Angeles, Hilton & Hyland, RE/MAX, First Team, Coldwell Banker, Teles Properties, Real Estate Investment Expo, and the AREAA Expo. After the loss of her mother, Jennifer was deeply moved to seek out numerous spiritual, metaphysical and esoteric practices and disciplines. Her search led her to travel to remote, Abadiania and to visit the famous healer, John of God. Jennifer is a certified Pure Barre instructor and studied yoga at a retreat in Ibiza. As an avid world traveler, she has visited over 40 countries, including China. She loves to laugh, spend time with family, friends and her husband Tommy and their son, Massimo. Conceived by Jennifer over 9 years ago, Hollywood's Fatal Feng Shui: An In-Depth Examination of 10 Celebrity Homes with a Tragic History is Jennifer's first Feng Shui book, published in 2018.
Listen to today's Audio Below
Feng Shui for Money, Health, and Relationships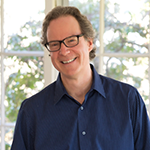 "My reading with Ed was not what I expected. It was exactly what I needed, and I feel so much better!", is the comment we hear most often. Working with Ed is unique and powerful.  Ed Langan is a Psychic Channel for Ascended Masters. He is a Master Life Coach, a Spiritual Teacher, and a Law of Attraction Expert. He can show you how to use the law of attraction to manifest your dreams and goals. He has helped thousands of clients with tools, techniques, and with Reiki Healings infused with the Violet Flame from St. Germain to help them transform their lives. Ed is the Author of: Creating With The Law of Attraction: 10 Principles That Will Change Your Life He is a feature writer for Star Nations Magazine. He is the host of Life Wisdom With Ed Langan a monthly spiritual talk show on Star Nations Radio Network and BeLive TV. Ed has been on a spiritual quest for almost 43 years and has been teaching workshops for over 15 years. He has extensive knowledge of spiritual wisdom. Ed has been called a "lightning rod" for his energetic being, a "Contemporary Mystic," a "Master Teacher," and a "Spiritual Master."
Listen to today's Audio Below
Creating with the Law of Attraction
Day 5 with Lama Tantrapa, Jill Mattson
& Corrine Champigny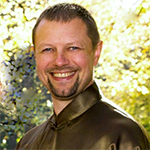 Lama Tantrapa is the holder of the lineage of Qi Dao, also known as Shambhala Qigong or Tibetan Shamanic Qigong, which has been fostered in his clan for 27 generations since 1224 AD. His unique background is complex enough to include several near-death experiences, black belt in Aikido, and ordination as a Tibetan lama. He has over 40 years of experience in Qi Dao and other Energy Arts taught by his Grandfather who was the last Grand Master of this unique Qigong style. Lama's initiatives dedicated to peace work and spiritual freedom were highly recognized by such spiritual leaders as His Holiness the Dalai Lama and Venerable Junsei Terasawa. Due to persecution in his homeland, he received religious asylum in the United States in 1997. Lama's coaching has inspired many professional athletes, speakers, dancers, singers, writers and actors to open up to the infinite source of intuition that exists within everyone. He is the founder of Academy of Qi Dao – the first and only School of Qigong Coaching in the world. Since pioneering Qigong Coaching in early 2000's, his work empowered thousands of clients to live happier and healthier lives. Lama authored best-selling books, DVDs, meditation CDs, and multimedia home study courses on the subjects of Tibetan Dream Yoga, Shamanism, energy healing, and spiritual awakening. Being an avid speaker and presenter, he appeared on many Radio and TV programs in the US and abroad. He is also known for producing the talk show The Secrets of Qigong Masters and publishing Mastery Magazine, the international e-zine dedicated to self-mastery.
Listen to today's Audio Below
Spiritual Awakening with Dream Yoga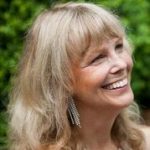 Jill Mattson is an author, artist, musician and widely recognized expert and composer in the emerging field of Sound Healing. She has written four books and produced seven CD's, combining intricate Sound Healing techniques with Award winning musical compositions (Deep Wave Beauty CD – Best New Age CD – Silver Award).  The CD's feature intriguing, magical tracks - using ancient & modern techniques - with sound energy & special healing frequencies for profound benefits.
Jill lectures throughout the USA on "Ancient Sounds ~ Modern Healing" revealing an exciting journey on the healing power of sound.  She unveils secrets from ancient cultures and modern scientific research showing the incredible potential and over 20 years study of ancient civilizations and secret societies in her music, lectures, workshops and writings.
Available on her websites are videos, articles, research, and free mp3's of her Sound Healing compositions, including Solfeggio Tones, Star Energy, Flower Frequencies, Fibonnaci and nature tones. Her website is www.JillsWingsOfLight.com
Listen to today's Audio Below
FAST and Powerful Changes...with Sound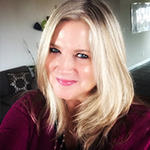 Trained by Deepak Chopra, Saul David Raye and Rama Berch (aka Swami Nirmalananda), Corrine Champigny has over 27 years experience in the healing arts and is known as the stress relief guru to the stars of Nashville. Specializing in helping people find balance in their lives through yoga, meditation and mindfulness, Corrine created The Ivy House as a community gathering space for like-minded individuals. She has a passion for helping people find balance in their lives. In 1991 Corrine served as the president to the Transcendental Meditation Siddhi Program and in 1997 she founded The House of Bliss in Nashville, Tennessee, a center which offered music, meditation, yoga, and mind/body healing. She later developed and headed up the Chopra Center Seven Spiritual Laws of Yoga program, known as Chopra Yoga. As the co-founder of Global Watch Foundation, Corrine is the Mommy of 23 orphaned children in South India where she and former partner Sathyan Gopalan operate a Children's Home. Corrine's life is one of service, she connects with her heart and offers hope and inspiration to everyone she comes in contact with. Whether it is through gentle yoga, meditation, one on one Soul Guidance or healing session, Corrine connects with her heart and feels what each student/client needs.
2 month free subscription to blissed.com membership website. When you sign up for your free membership, you will receive a download of Corrine's Secrets to Happiness CD.   Click here to access.
Listen to today's Audio Below
What is bliss and how do we get it?
Weekend Bonus Speakers: William Mistele,
Bill Protzmann, Wendy Mata & Zoe Wild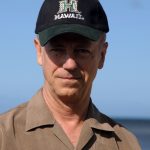 William Mistele graduated from Wheaton College in Wheaton, Illinois, with a bachelor's degree in philosophy and a minor in economics. At that time, he began studying esoteric, oral traditions. In genuine mythology, individuals come into contact with the creative powers unfolding the universe. To describe these encounters, stories and biographies must be in part symbolic; and the language used must evoke a sacred, magical feeling. The journey, then, is to find the energies underlying nature within oneself. Then those who wish to be of service to others have an internal harmony that can transform the world. As part of his field research, he lived in a Tibetan Buddhist monastery in Berkeley, California. He next studied Hopi Indian culture and language at the University of Arizona, where he received a master's degree in linguistics. At that time he became the only accepted student of a Hopi Indian shaman. While living in Tucson, Arizona, he began studying the Western hermetic traditions and the nature religions of Wicca and Druidry. He worked with a number of extremely gifted psychics and parapsychologists whose primary focus was on experimentation and research. He also practiced evocation with a Sufi master. He moved to Hawaii in 1982. There he studied with the relocated abbot of a Taoist monastery that existed for over two thousand years in China, with a Vietnamese Zen master, and with one of the foremost Tai Chi Chuan masters of China. Since 1975, he has been a steadfast student of the system of initiation taught by the Czech magician Franz Bardon who died in the fifties. This system has provided the methods for contacting nature spirits and interacting with them in a personal and original manner. Bardon's mission was to offer a system of self-initiation that maximizes the spiritual powers and creativity of the individual. The author calls himself a spiritual anthropologist. In spiritual anthropology, certain questions are asked about various religions and wisdom traditions: What are their beliefs and what do they say they are doing? What can you observe them doing? But most important, without becoming a practitioner of their path, what training exercises of universal value can be extracted from their system that transform the body, soul, mind, and spirit? The interest is not on what human beings have done or accomplished in the past. The entire research is pointed at the question: What can human beings become? Or more simply, the question is, What is missing from life and what price must be paid to find it?
Listen to today's Audio Below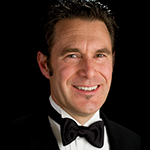 In addition to being a successful IT entrepreneur, Bill Protzmann holds magna cum laude degrees in piano performance and creative writing, and has concertized and performed for many years with a focus on bringing music to audiences in non-traditional ways. In 2011, he launched Music Care Inc, a for-profit corporation dedicated to teaching practical ways music can be used for self care. His work was recognized by the National Council for Behavioral Health with an Award of Excellence in 2014 – the behavioral health equivalent of winning an Oscar. When he talks about music and self-care, he speaks with gentle conviction and from real experience.
The first ten new subscribers to sign on to our email list at the Practical Heart Skills website will receive free membership in the Music Care Online Quest.   Click here to access!
Listen to today's Audio Below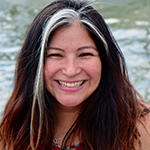 Wendy Mata is a Certified Soul Coach® and Past Life Coach®, Hunabku Healing® 4 Elements Shamanic Healer, Initiated Mayan Shaman, Curandera by Lineage, ICRT Certified Reiki Master / Teacher, Certified Life and Executive Coach, Advanced Pranic Healer, Feng Shui Master, Tarot and Moon Oracle reader.
Wendy graduated from the Feng Shui Master class of Lilian Too in Malaysia, Ericksson College of Leadership and Coaching in Canada and The World Game in Indonesia. Some of her studies in Energy Healing, the Human Mind and Co-Creation were performed in China, India, Finland, Brazil and The Netherlands.
Wendy is the founder of Spiritual Hacking ® a healing modality that supports others with healing from PTSD, Narcissistic Abuse and Sexual Trauma.
Listen to today's Audio Below
The Art of Spiritual Hacking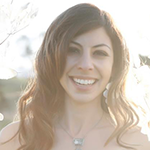 Zoë Wild, CEO and Founder of One Light Global, is a humanitarian peace builder, interfaith minister and former Buddhist nun.  Her experience includes fields such as coaching, chaplaincy, grief counseling, spiritual guidance, trauma healing, facilitating groups in cultural and religious conflict, hospice care, counseling veterans, prisoners and bereaved children, activism, writing and film, business development and international non-profit leadership and organization.
Zoë facilitates workshops for healing trauma and PTSD with Healing of Memories founded by Father Michael Lapsley, and intergenerational trauma and peace and reconciliation between cultures in conflict with Healing the Wounds of History founded by Armand Volkas. She came to this work through being a first hand witness to both 9/11 and the 2008 uprising in Burma.
In 2015, she founded One Light Global, a US 501(c)3 NGO operating internationally to meet the growing global refugee crisis. One Light Global provides direct humanitarian aid and has established long term infrastructure projects– such as children's education, a women's center and social enterprise - in Greece, Turkey, Lebanon, Serbia and the USA.
One Light Global is based on the premise that the path to world peace is through meeting every individual with the recognition that we are one human family sharing one planet and that each individual and culture contains an essential key to our collective success. We are devoted to creating a world of unity and inspired collaboration where every individual has access to safety, universal human rights, and the opportunity to pursue their dreams while preserving the planet. Our aim is to revolutionize the charity sector to one of solidarity.
In 2016, Zoë received a Presidential Lifetime Service Award from President Barak Obama.  She is also a recipient of the Companionate of Merit from the Hospitaller Order of St. Lazarus and has been featured on the cover of OmTimes Magazine.
Listen to today's Audio Below
The Power of Service to Light Up the World
Day 6 with Acutonics - Dr. Ellen Franklin and
Donna Carey & Micah Nilsson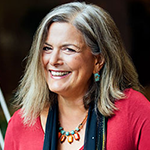 Dr. Ellen F. Franklin is co-founder of the Acutonics Institute of Integrative Medicine, LLC. Since 1997 she has been involved in developing and teaching programs in vibrational sound therapy rooted in Classical Chinese Medicine, depth psychology, and science. She is co-author of Acutonics from Galaxies to Cells, Planetary Science, Harmony and Medicine, which was a gold-medal award winner in the Independent Publisher Book awards in 2012. She is also the author of numerous articles, and a regular contributor to Oriental Medicine Journal. An avid photographer, she contributed her work to Donna Carey's poetry collections Traveler's Advisory and Days of Endless Capture. An educator for more than thirty years, Ellen is frequently invited to present at conferences around the globe on a variety of integrative medicine topics. Ellen received her Certificate in Jungian Studies and her PhD in Psychology from Saybrook University. Her published doctoral research focused on an intervention to ameliorate symptoms of severe stress and compassion fatigue in nurses. Prior to Acutonics, Ellen spent twenty-five years in senior leadership positions, she has served on numerous boards. Currently Ellen serves as a board member of The WU Project a not-for-profit that brings health-care and hope, to impoverished remote rural communities all over the world.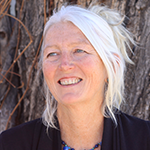 Donna Carey, LAc is co-founder of the Acutonics Institute of Integrative Medicine, LLC where she oversees and teaches the Acutonics® Certification Program. Since 1995 she has been involved in developing and teaching programs grounded in Classical Chinese medicine, depth psychology, science, and vibrational sound therapy. Prior to Acutonics she was Clinical Dean of the Northwest Institute of Acupuncture and Oriental Medicine where she was responsible for the development of 14 community health clinics, serving the needs of children, the elderly, refugees, homeless youth and HIV/AIDS. Donna is a licensed acupuncturist, herbalist, educator, and author. She co-authored Acutonics There's No Place Like Ohm: Sound Healing, Oriental Medicine and the Cosmic Mysteries in 2002, and was involved in its revision in 2007. She is also co-author of Acutonics from Galaxies to Cells: Planetary Science, Harmony and Medicine, which was a gold-medal award winner in the Independent Publisher Book awards in 2012. She has published three poetry collections Days of Endless Capture, Traveler's Advisory, and Unintended Sutras. Donna is currently working on a new collection of short fiction The Waterwheel Narratives. She is also a frequent contributor to Oriental Medicine Journal. Driven by a desire to create a sustainable future, Donna is also engaged in experiments in the intentional use of sound vibration to enhance agricultural production that incorporate her knowledge of human physiology, meridians, planetary science, bio dynamics and sound vibration. Her research has focused on the effects of sympathetic sound vibration and dimensional harmonics on seed germination, plant pollination, fruit setting, quality and quantity of fruit and vegetable production, and the different processes in the small-scale production of wine.
Listen to today's Audio Below
Sound, Nature and an Integrative Life for Expanded Consciousness and Health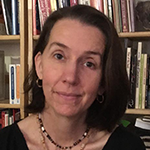 Micah Nilsson is the co-founder of Al-Kemi, a company offering Spagyric and Alchemical extracts of herbs and minerals for healing, meditation, and spiritual work. Micah is a self-taught herbalist, working with her partner Paul to understand the intelligences and virtues of plants through direct connection with them in nature and the lab. She believes that Spagyric practice offers a unique and important path to greater connection to the intelligence of Nature through healing plants, and she loves sharing that connection with others through websites, lectures, and writings.
Ready to make a deeper connection? Get our free book "Spagyrics for Inner Connection" a journey through the intelligences of the seven planets.   Click here to access it!
Listen to today's Audio Below
Spagyrics: Herbal Alchemy for Inner Connection
Day 7 with Caroline Casey & Blossom Goodchild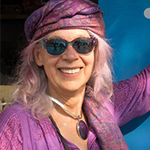 Caroline W Casey, based outside Washington DC, and Northern California - Reuniting political savvy with mythological guidance. Born into a political family in Washington DC, she began studying astrology, myth, magic and social activism all over the world. Inspired as a teen by the great mythologist Joseph Campbell, with whom she later studied Grail legend and Animal Myths. Dedicating to astrology as one of the great meta-languages of antiquity, uniting everything of consequence: personal and collective change, ritual magic, esoteric philosophy, Quabbalah, she went on to study at the Astrological Lodge on Baker street in London, traveling though India, returning to Brown University studied everything useful to astrology: The Grail Legend, Comparative Religion, Sufism, Voudoun, Oriental Theatre, Middle Eastern Dance, Film, Writing – all contributing to a degree in Semiotics.During which time she lived at the Providence Zen Center, earning a Brown Belt in Shim Gum Do, Korean sword(wo)man-ship. She offers Trickster Training Council weekly tele-class as well as councils at a wide variety of conferences all over America as well as in South Africa (presenting at the Parliament of World Religions), Bali, Sweden, UK, New Zealand, Hawaii, the Caribbean, British Columbia,. A rousing and frequent keynote speaker, offering the Mythic News at the Bioneers Conference,(for over 12 years), Green, Symbiosis, Lightning in a Bottle Festivals, etc. Caroline invites us to imagine, conjure, and implement a more lovingly ingenious world.
MP3 for the Equinoctial Dark o Moon Tele*Coyote with Caroline Casey and guest Micah Nilsson  Click here to access.
Listen to today's Audio Below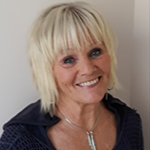 Blossom Goodchild Direct Voice Channeller & Author Blossom is a professional 'Direct voice' channeling medium. She has been channeling the Native American Indian Spirit Energy 'White Cloud' for 20 years now and shares his messages of Unconditional Love by means of Personal Readings, Videos and Group Events. Blossom began communicating with 'The Federation of Light' in 2005 and their 'conversations' are now world-renowned. Following her sister and family, Blossom emigrated from the UK to the Sunshine Coast, Qld, Australia in 2000, She lives happily with her husband 'Goody' and dog 'Chief' and is blessed to have many of her family now living nearby in Australia also. She has not one regret! Blossom is also a professional actress and continues to perform on stage when she can! Performing feeds her soul and is where she feels most 'at home'. She jokes that she has a deal with the Universe. She will put her heart and soul into her spiritual work (Her mission!) as long as she can be in one professional show a year. (Her passion!) It's working very well so far! Blossom considers it to be an absolute honour to assist White Cloud and The Federation of Light, in getting their important messages out to as many souls as possible, in order to raise the Vibration of the Planet and all who sail in her!
To receive a complimentary Mp3 set of White Cloud's five short guided meditations (approx 12 minutes each), please email Blossom at info@blossomgoodchild.com
Listen to today's Audio Below
I AM THE LOVE. I AM THE LIGHT. I AM.
Day 8 with Jennifer Hoffman & Julie Ann Turner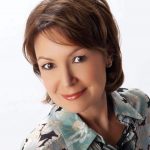 Jennifer Hoffman is recognized as the world's most accurate intuitive mystic, a leading voice in the spiritual awareness movement, and is an expert in energy congruence, vibration, resonance, alignment, and intention. She is also a top-selling author, popular radio host, business and life transformation catalyst and spiritual teacher. Since 2004 she has published the weekly Enlightening Life newsletter, with more than 4 million readers, which is the Internet's oldest and most widely read publication. Jennifer provides life intuition, spiritual wisdom, and business savvy to a client base that includes celebrities, business and industry leaders, professionals and other clients from more than 75 countries.
Learn how to remove the blocks to moving energy and creating miracles with this free course - 7 Steps to Miracle Mastery. You'll learn what to do and what to avoid, how to master your miracle super power and how miracles can happen at the worst time of your life. This is Jennifer's personal story. All taught by the founder of Miracle Mastery Coaching and the Miracle Mastery Expert, Jennifer Hoffman.   Click here to access.
Listen to today's Audio Below
5 Energy Priorities - your MAP to a rich, happy, and successful life.
Julie Ann Turner, Founder/CEO of ConsciousSHIFT.Me, is the Bestselling Author of GENESIS OF GENIUS, and is a thought leader in the global shift to creative consciousness, as Executive Producer/Host of the global CONSCIOUSSHIFT Radio Show (680,000 subscribers worldwide and growing), and as a world authority on the master creative process. Julie Ann guides Visionary Entrepreneurs, Thought Leaders and World-Changers across the globe, to realize their Signature Genius and live to their highest potential, helping them to shift out of the LOOP of overwhelm, and into the LEAP of their true greatness ... to break their big vision down into tangible, doable steps, and to package their genius so they profit from serving their ideal tribe, and earn the income they deserve and desire. To discover more, visit www.ConsciousSHIFT.Me - where you may receive a free preview of Julie Ann's Bestseller GENESIS OF GENIUS!
DIVINE SPARK OF GENIUS: 7 Reasons Why Sharing Your Genius Is Now the Fastest Path To Prosper "YOUR DIVINE SPARK OF GENIUS!" Guide - will change how you view your GENIUS forever - because the revelations shared inside are essential to your prosperity, and because the world needs your gifts, your genius and your Great Work! You will also receive access to my FREE SIGNATURE GENIUS Workshop (as my VIP Guest)!  Click here to access.
Listen to today's Audio Below
DIVINE SPARK OF GENIUS: Why Sharing Your Unique Genius Is Now the Fastest Path To Prosper
Day 9 with Anyaa McAndrew & Jean Adrienne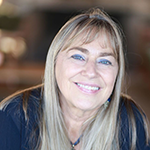 Anyaa McAndrew is a seasoned psychotherapist, an ordained high priestess, and a spiritual guide, residing in Western NC USA. For the past 18 years, Anyaa has created and facilitated several versions of priestess initiation work in the US and internationally, integrating a lifetime of therapeutic work with women. Anyaa is also a Master Shamanic Astrologer, Shamanic BreathworkTM Practitioner, Imago Couples Therapist, an early trauma specialist, and Sacred Sexuality Educator. Steeped in the Feminism of the early 70's, Anyaa now calls herself a "Divine Feminist" She enjoys bringing her 44 years of wisdom and experience to facilitating the personal journey and the couple's journey, co-leading grand adventures around the world and working on her own inner and outer Sacred Marriage. She can be contacted through her website: GoddessOnTheLoose.com
A New Moon Ceremony for activating the potent seed-planting timing of the new moon and connecting with the higher dimensions!  Click here to access.
Listen to today's Audio Below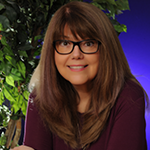 Jean Adrienne is the author of 5 books and 2 decks of metaphysical healing and activation cards. She hosts a weekly talk show on NewEarthTelevision.com - Power Talk. Jean created InnerSpeak, a coaching tool for clearing karmic blocks from this lifetime, past lives and ancestors, to enable you to create the life and reality you desire and deserve! Jean teaches her work globally and works with clients via phone/Zoom and in her office in Tallahassee FL.
Liberation - an MP3 meditation with background music played by Grammy winner Jonn Serrie.  Click here to access.
Listen to today's Audio Below
Clear the Path to Create the Life You Desire
Day 10 with Shannon Willis, Lucia Rene
& Cynthia Segal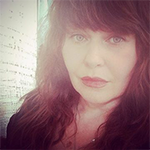 Shannon Willis, M.Ed is dedicated to helping others explore the inner landscapes in life, in re-establishing balance and personal sovereignty, strengthening relationships within the great web of relations seen and unseen. All offerings are in service to reclaiming the ancient ways of animistic, earth-honoring purpose, living with fully embodied joy for the well-being of the world. For over 25 + years she has committed her work to addressing the deep wounding of the feminine through social justice advocacy related to intimate partner violence, diversity, and the oppression of marginalized populations. She has a Masters degree in Professional Leadership and Counseling with a focus in Jungian and Gestalt modalities and uses this training to support folks in honing their inner capabilities through connection with intuitive and spiritual resources as a means to shift through imbalances, embody deeper wisdom and earth-honoring purpose. Discover more here. She is a teacher and practitioner with Ancestral Medicine; and a founder of Heart Path Studio, a non-profit organization in Athens, GA which aims to create a new folk culture of relating with the unseen world through the convergence of animistic and shamanic principles. Her ancestors hail from the British Isles, France, and Cherokee and Kaskaskia/Ilini nations. Committed to collective healing, She holds grounded, empathic, heart-centered ritual space which supports presence, trust, and community rooted in the ancient ways of healing as service to the Earth.
Listen to today's Audio Below
Cultivating Wisdom through Approaching the Ancestors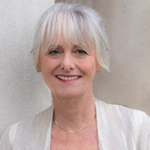 Lucia René is a mystic and a spiritual mentor to thousands of people around the world. Her exploration of consciousness has spanned 50 years. She is an ordained Buddhist monk and has a classical spiritual background. But she is best known for continually pushing the envelop of New Paradigm consciousness. Lucia doesn't just talk about how to expand consciousness; she helps people do it. Through activations, guided meditations, and "Transmissions of Light", she shows people how to navigate alternate dimensions and go places in consciousness they've never been. Her award-winning Unplugging the Patriarchy is more of a mystical experience than a book. It has helped thousands of people shift their perception of the troubled world in which we live. Lucia's strong suit is her ability to communicate, in crystal clear terms, complex spiritual ideas. Her specialty is mysticism—the ability to navigate alternate dimensions—and she uses the Sacred Voice to help others do the same.
Listen to today's Audio Below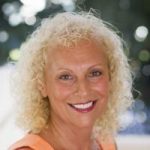 Cynthia Segal's Client success rate comes from taking the long view.
She starts by telling you that you have lived thousands of lifetimes over millions of years. Once you get, really get that perspective on your life, she said, it helps everything in this lifetime fall into place.
Want to know why you are living a repeating pattern, why you can't find real love, why financial freedom keeps eluding you? Clean up your past lives.
Through a most amazing process Cynthia leads you into past lives where you get to experience what happened, release all the dark energy you are still carrying from that lifetime, forgive yourself and everyone else involved then and now and fill yourself up with love and light.
"I felt a huge shift in my relationship after just one session!" "My back pain is completely gone. No one ever suggested that my pain came from my past lives!" "I'm happier than I've ever been, really, deeply happy. I released a horrific past life experience that completely made sense about why I couldn't be happy this lifetime."
Cynthia is a world reknown, top ranked Oracle, Psychic and Healer. Her Clients rely on her to answer their questions about health, wealth and their personal affairs. She communicates with our dearly departed and mentors Clients to develop their own Psychic Skills. Cynthia's Clients span 28 countries and are loyal to her brand of honesty, integrity and never ending uplifting humour and laughter.
"A Session with Cynthia is the best gift I've ever given to myself."
Cynthia guides her Clients through private Sessions, lectures, seminars, work shops, YouTube and telesummits. She has been featured in two movies and contributed to multiple books.
Cynthia is easily accessible by phone, SKYPE, FaceTime and email. Visit her now at www.CynthiaSegal.com
"You are Great"  A guided meditation to uplift, heal, expand and leave you feeling a great love from within.  Click here to access it.
Listen to today's Audio Below
You Are Perfectly Perfect! A Joyful Discussion